Luke Schmidt, P.E., P.T.O.E. - President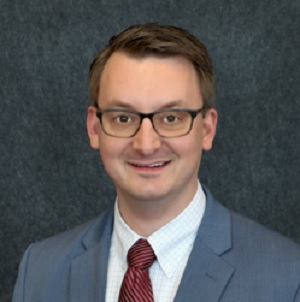 Luke Schmidt is a traffic engineering consultant with Kimley-Horn and Associates, Inc. in Oklahoma City. Luke's experience in transportation planning, traffic operations, and transportation engineering provides a holistic perspective of the traffic engineering profession. His practice in Oklahoma serves state agencies, local municipalities, developers, and other professional engineering firms across the state.

Luke graduated Magna Cum Laude from Iowa State University with a bachelor's degree in Civil Engineering. During his tenure, he was the President of the Tennis Club, Vice President of the Sports Club Council, Member of Chi Epsilon/ITE/ASCE, and was presented with the Outstanding Graduating Senior award from the College of Engineering. After graduation, Luke started with Kimley-Horn, and has been working there for nine years now.

Luke married his high school sweetheart, Erin. They have a 6-year-old named Cooper, a 3-year-old named Emma, and two rescue dogs to complete the circus. Luke's hobbies include family time at the Science Museum/Zoo, home remodeling, and wood working in his free time.

Luke is excited about the opportunity to serve this respected organization as the 2023 President. He looks forward to the chance to bring his perspective and energy to the association, grow and connect the profession, and promote the field to the next generation.
Robert A. Powell II, P.E., P.T.O.E. - Vice President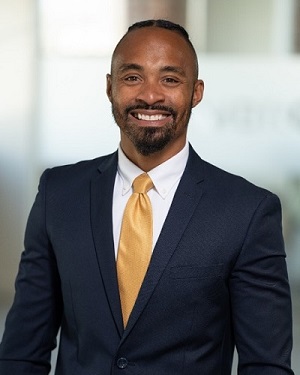 Robert Powell, PE, PTOE, serves as Transportation Practice Lead for Mbroh Engineering and brings 12+ years of experience with a specialization in various aspects of transportation planning and design. In his role, Robert focuses on developing and delivering transportation planning and design services that span across: roadway and highways, traffic engineering, Intelligent Transportation Systems, pedestrian and bike facilities, ADA compliance, and utility coordination. Prior to joining Mbroh, Robert previously worked at Benham and Atkins with similar roles. Robert is licensed in both Oklahoma and Texas.

A native of Oklahoma City, Robert opted to expand his comfort zone and completed his higher education in both Texas and Massachusetts where he earned his Masters of Transportation and Bachelor of Science in Civil Engineering at the Massachusetts Institute of Technology and Prairie View A&M University, respectively. Prior to returning to Oklahoma in 2013, Robert had a short stint with the USDA Forest Service overseeing construction and maintenance of roads and facilities within the Coconino and Kaibab National Forests in Flagstaff, AZ.

Born and raised in the inner city, Mr. Powell is proud to be a part of the transportation industry and the challenges and opportunities it entails.

As your Vice President, Mr. Powell looks forward to serving in the capacity of not only participating in OTEA board activities and planning efforts, but also serving as a Swiss army knife for the needs of both MOVITE and the OTEA Board team members to improve the organization.
Karla Diaz-Corro, E.I. - Treasurer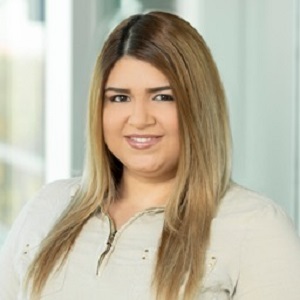 Karla Diaz-Corro is an Assistant Engineer with Olsson, Inc. on the Traffic Team in the Oklahoma City office. Before joining Olsson, Karla contributed to transportation needs through research and acquired invaluable experience through several leadership opportunities. Karla is passionate about new and advanced technology applications in transportation engineering. She is always eager to learn about the latest advancements in the field. She believes that new technology can improve safety, efficiency, and sustainability in transportation systems.

Karla received her Master of Science in Civil Engineering from the University of Arkansas in 2020. She earned her undergraduate degree from the same University in 2018. While in school, she took on leadership roles in ASCE, Chi Epsilon, and Transportation Leaders for the 21st Century and served as the President of the Arkansas ITE student chapter. Karla dedicated her undergraduate Honors Thesis to the development of STEM outreach learning modules for K-12 Outreach Activities. The modules combine traffic engineering topics with online games and active learning activities.

Karla has been a member of OTEA since 2021 and ITE since 2016. Committed to advancing women to lead in their communities, Karla serves as a member of the Women in ITE Sub-Committee where she has led discussions of new ways to develop a supportive environment for women in the workforce. She is also committed to helping young professionals, like her, reach their full potential.

Karla's favorite hobbies are painting and volunteering in the community. She strongly feels that whatever your hobby is, it is part of who you are. So, embrace it, and enjoy it!

Karla's involvement with OTEA has helped her develop her leadership skills and to expand her professional network. She is grateful for the opportunities that OTEA has provided her and looks forward to continuing to contribute to the organization.
Cody Hamblin, P.E. - ODOT/OTA/FHWA Director
Cody currently serves as the Engineering Manager in the Traffic Planning and Operations Branch at ODOT. He has been with ODOT since 2015 joining on as an EIT as part of the EIT rotation program and eventually joining with the Geometrics Branch in Roadway in 2016. The Geometrics Branch moved to Traffic Division in 2020 as the Planning and Analytics Branch and Cody has been heading up that group ever since.

Before moving to Oklahoma, Cody attended Brigham Young University in Provo, UT where he got his bachelors degree in Civil Engineering. He was lucky enough to meet his wife during college and have been married for 10 years this upcoming year. He is outnumbered at home with 3 daughters ages 5, 2, and 0.

Cody enjoys playing basketball and spending time with his girls.
Mike Williams - City/County Director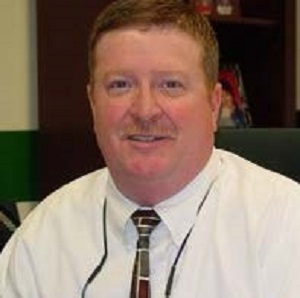 Mike is the Technical Services Supervisor for the City of Enid, OK and was hired in May 2019.

He is responsible for Electronic Traffic Control for 50 intersections, 46 school zone beacons, 4 emergency intersections, 360 street lights, 40 storm sirens, 16 stand-by generators, city wide SCADA systems as well as all HVAC, Plumbing and Electrical for all city facilities. Also responsible for our Signs and Markings team for 50,000 regulatory signs, 80 Way-Finding signs, 350 markings and crosswalks and 300 miles of painting. Staff of 15.

Prior to joining the City of Enid, he had a short term position at Aircraft Structures in Enid. His role was Parts and Purchasing Manager and also aided with the Safety Department as they did not have anyone assigned to that position during my tenure. He quickly learned about aircraft parts, MSDS/SDS control, history logging, advisory stations and quick reference. Staff of 4.

Most of his life was spent at UniFirst Corporation in management for 30 of 31 years. With full P&L responsibility as well as overseeing sales, service, administration, production, warehouse, materials management and facilities. He served as the Branch Manager in Enid for 14 years, Branch Manager in Wichita for 2 years, General Manager in San Diego for 6 years, Service Manager in Fort Worth for 2 years and route manager in Amarillo for 6 years. Received numerous awards and accolades with many of these being number 1 in multiple categories over the years. Staffing levels ranged from 6 to 65 depending on the position.

Mike has been married to his first love (Mary) for 40 years and together the have a wonderful son and daughter-in-law with 3 grandkids in Dallas, and a daughter in Denver.
Ryan Henderson, P.E., P.T.O.E. - Consultant Director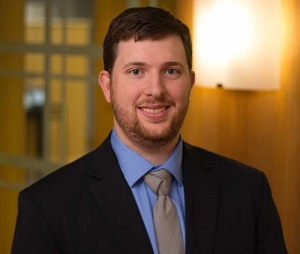 Ryan is a Project Manager in Lee Engineering's Oklahoma City office. Since joining Lee Engineering in 2019, Ryan has been committed to improving transportation infrastructure and traffic systems across Oklahoma, where he was born and raised. He attended Texas Tech University, where he received his bachelor's degree in Civil Engineering, and later received a master's degree in civil engineering from Oklahoma State University.

Ryan is licensed as a Professional Engineer in Oklahoma and also holds a certification as a Professional Traffic Operations Engineer (PTOE). He has over 12 years of consulting engineering experience, and his traffic engineering project experience includes traffic operations studies, traffic signal design, roadway, and school safety audits, ADA ramp design, bicycle/pedestrian trail design, highway signing and striping, roadway design, and roundabout design.

Outside work, Ryan enjoys spending time with his wife, Katelynn, and two children, Everett (7) and Caroline (4). He also is an avid golfer and enjoys woodworking and singing in the church choir.
Benjamim Haikin - Supplier/Contractor Director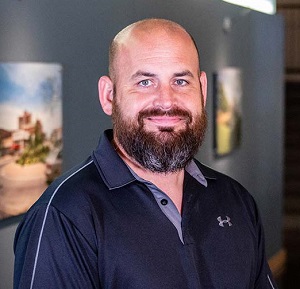 Ben serves as the Utility Coordinator at Johnson & Associates and was the Crew Chief for Johnson and Associates' utility exploration branch, JAUE. He has been with Johnson & Associates since 2021, when he began working with the JAUE Team. He assisted in leading utility mapping and research for the OKANA Resort Project and helped drive the utility mapping work for Oklahoma City's Innovation District. Ben has honed his professional expertise in both operations and technology throughout his career through various leadership roles at Digi Security Systems, Mac Fire Systems, Securadyne Systems, and Cox Communications.

Ben is a former Marine Corps Sergeant and served in Operation Iraqi Freedom in 2003, during which his unit was awarded the Presidential Unit Citation for combat operations. He led his platoon in various training exercises in Japan and Morocco and received a field promotion to Corporal. During his military career, he was awarded Non-Commission Officer of the Year and received multiple Certificates of Commendation.

Ben's first experience with OTEA was as a child at age 5, watching his father (City of Oklahoma City Civil Engineer ITS Project Manager Dennis Haikin) come and go from the conventions each year. He remembers eagerly waiting to see the vendor giveaways and door prizes his father would bring home. He finally made it to some OTEA meetings as a vendor with JAUE, and now looks forward to his continued involvement with OTEA.

Ben lives in the Yukon area with his wife of 17 years, and his two children. He is often accompanied by his Doberman, Gryff. He enjoys golfing, skilled handiwork, and spending time with extended family during his free time.
Derick Millican, P.E. P.T.O.E., R.S.P - Past President
Derick Millican is a Lead Engineer in the Oklahoma City office, specializing in traffic analysis and design. He is passionate about considering both innovative and conventional design solutions to meet multimodal transportation needs, teamwork, continuous development, project management, and taking advantage of opportunities to positively impact roadway safety for all modes.

His responsibilities include traffic signal design, temporary traffic control, signing and striping, roadway lighting design, traffic studies including operational and safety analysis, pedestrian-bicycle oriented design, geometric design, and roadside design including guardrail and barrier layouts. Derick has worked for Olsson for 4+ years and has been a consulting engineer for over 15 years.

Derick received his Bachelor of Science Degree in Civil Engineering from Oklahoma State University in 2005. He is a registered Professional Engineer in the States of Oklahoma, Kansas, and Arkansas, and he has been a member of OTEA since 2012 and ITE since 2008. Derick earned his Professional Traffic Operations Engineer(PTOE) certification in 2010 and his Roadway Safety Professional (RSP1) certification in 2018 joining the first class of RSP1 certificants.

Derick has been married to his wife Jodie, an industrial engineer at Tinker Air Force Base, for over 15 years. They have four children: Roland (age 12), Rayleigh (age 9), Remington Jean (age 7), and Rigsby (age 4). Outside of the office, Derick enjoys spending time with his family, playing boardgames, watching his children participate in soccer, basketball, and volleyball, hiking, cooking, and reading (suspense, fantasy, and nonfiction).